May 17, 2016
SHB2 Beta updated to v0.88!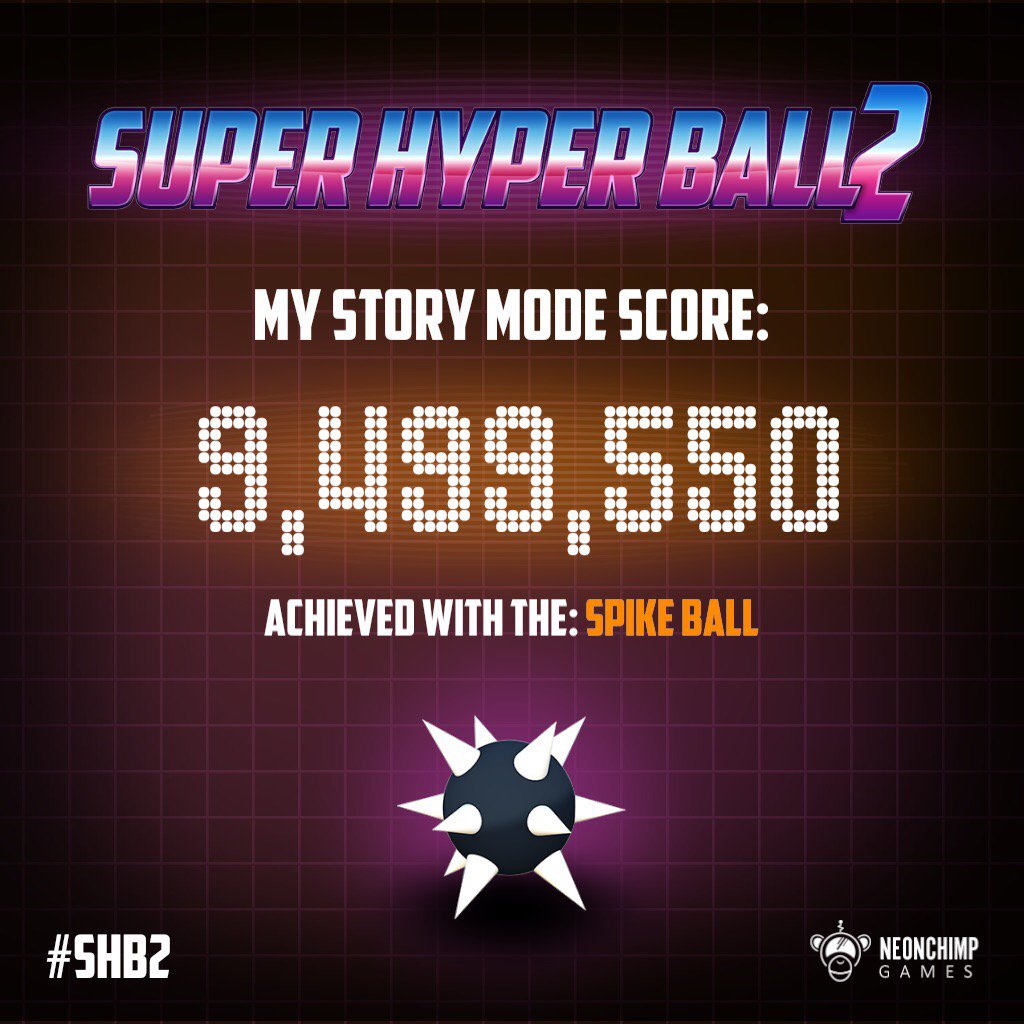 The Super Hyper Ball 2 Beta has been updated to version 0.88. The update adds 35 more balls that you can unlock, and 50 more missions to complete!
The sharing features have also been redesigned, you can now view and share your stats, and also share a picture of the score that you have achieved at the end of the level.
Furthermore the update includes a lot of gameplay tweaks, bug fixes & the visual effects have also been polished.
Release Notes:
35 Balls, adding up to a total of 50 Balls!
50 New Missions!
Reshuffled the missions to improve the difficulty progression.
You can now view & share your game statistics.
Implemented the ability to share your score & stats.
Reduced the amount of expierence needed to level up. (The game will correct your level once you complete a game).
Added Ball stats to the ball selection screen.
Added a button to scroll to newly available balls in the ball selection screen.
Redesigned some of the particle/visual effects.
Balls move slightly faster.
Improved the flipper controls & physics.
Time Bomb powerups spawn more often in endurance mode.
Negative powerups spawn more often. (shrink ball, ghost balls, mirror paddle, block shield)
You will now collect all the coins that are still active on the platform, once you clear a platform.
Several UI improvements.
Fixed a few bugs regarding the title popups during gameplay.
Fixed a bug where the defusing the bomb would not complete the boss fight.